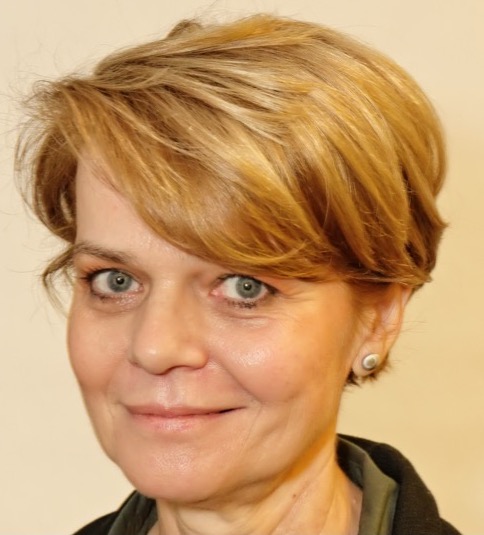 Conf. Univ. Dr. Marina Ruxandra Oțelea
Conf. Univ. Dr. Marina Ruxandra Oțelea
Marina Ruxandra Oțelea, MD, PhD, Habil
Marina Ruxandra Oțelea is an associated professor in occupational medicine at the University of Medicine and Pharmacy Carol Davila, Bucharest and a senior consultant in occupational medicine since 1997. Her academic work involves teaching for undergraduate and postgraduate medical students and supervision of research activities for undergraduate and PhD students. She authored 5 manuals for students and has been a member in 7 national educational projects funded by the Ministry of Research, Ministry of Health and different NGOs.
As medical specialist, Marina have an extensive experience in out patient and inpatient care, but also in managing multidisciplinary preventive activities in companies, for both occupational hazards (e.g. ergonomic interventions) and general risk factors (e.g. programs dedicated to stress reduction or healthy diet). She works currently in the Clinic of Occupational medicine, were she is responsible for in diagnostic and treatment of patients with occupational diseases.
Her research interest are mainly related to the occupational and work-related diseases.  Marina was the principal investigator in 3 and member in the team of 4 international projects funded by the EU or the WHO and a team-member in 10 national research projects. She is the author or co-author of 14 medical books, among which 3 in international publishing houses. She also authored more than 100 papers in peer reviewed journals, of which 53 were published din WOS core collection.
Marina is the current President of the Romanian Society of Occupational Medicine and represents Romania in the European Union of Medical Specialists (UEMS) section of occupational medicine. Marina has participated to the development of norms and other legislative acts, first as secretary (2001-2022 ) and current as vicepresident of the Occupational Medicine Committee of the Romanian Ministry of Health.